Upcoming Events and Ongoing Programs
Friday Night Live
Fridays, 6:00 p.m.

Nov. 2
Jan. 25
March 22
May 17
Cantor Simon and the Shabbatones (8 piece band)
Rich Cohen - mandolin
Jonah Greenthal - keyboard
Rod Loewenthal - saxophone
Packy Lundholm - percussion
E. Marc Nevins - guitar
Howard Prager - tuba
Donna Rubinson - accordion
Alan Shlachter - oboe/English horn

Featuring Craig Taubman's and Nava Tehillah's wonderful Shabbat melodies.
A delight for the whole family...all ages love this service!
Dinner Club
Tuesdays at 6:30 p.m.
Nov. 13 - Blind Faith Cafe, Evanston
Jan. 15 - Mizrahi Grill, Highland Park
March 19 - Taboun Grill, Skokie
May 21 - Ken's Diner, Skokie
Contact Eileen Leiderman to respond. eileenandben@yahoo.com
Professional Jokers: Jewish Jesters from the Golden Age of American Comedy
Wed., May 29
6:30 p.m. until 9:00 p.m.
facilitated by Howard Schickler
The video is a panel discussion on Jews and comedy, featuring comedian Robert Klein, comedy writer Alan Zweibel, Old Jewish Comedians artist Drew Friedman, "The Comedians" author Kliph Nesteroff, Jewish popular culture scholar Dr. Eddy Portnoy, and a special surprise guest. This stellar panel will be moderated by comedy writer Frank Santopadre.
In case you hadn't noticed, Jews have played a central role in American comedy. By the 1930s, acts like the the Marx Brothers and the Three Stooges became significant players in the world of comedy, launching a era during which Jewish comedians and writers became a major force in the world of humor. Dozens of legendary comics from Milton Berle to Jerry Lewis to Mel Brooks to Joan Rivers, among dozens and dozens of others, have earned a place in the pantheon of American comedy.
Please let us know if you plan to attend so we can set up comfortably. hschcikler@sbcglobal.net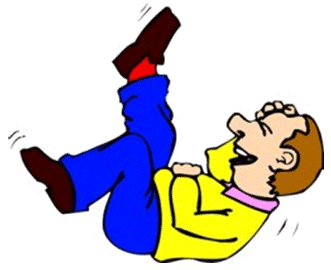 JUF Honors Dr. Steven Nasatir
Women's Network Year End Potluck Dinner
Thurs. May 30
6:00 p.m.
Womens Network of Am Yisrael had another wonderful year and we will be rounding out our year of activities with a potluck. The potluck will start at 6 pm on May 30 -- if you can't make it until a bit later in the evening, please join us when you can. The food must be dairy or pareve. An e-vite has been sent to all current Womens Network members for the potluck -- if you did not receive the e-vite, please email us at aywomensnetwork@gmail.com and we will email to you the details about the potluck. When you rsvp, please indicate what you will bring (salad, pasta, dessert, drinks, etc). The potluck is an excellent opportunity to renew your Womens Network membership -- we will have a raffle for everyone who joins or renews their membership before or at the potluck. If you are not currently a Womens Network member, you can attend the potluck and join WNAY on the spot. (Womens Network membership dues are still $36 per year!) If you need a ride to the event, please email us at aywomensnetwork@gmail.com and we'll be happy to match you up with someone who is driving.
Annual Meeting and Barbeque
Wed. June 5
6:30 p.m.
Hear our outgoing President, Judi Zeal, recap the year. Welcome new officers and Board Members. Thank the outgoing officer and Board Members.
$12.50 per person
Click here to RSVP. Due by May 29.
Shavuot Services and Programs
Study Session and dairy dessert
Sat. June 8
8:00 p.m.
at the Rabbi and Dan's home
Services

Sun. June 9
9:30 a.m.
Yiskor memorial prayers sometime between 9:45 a.m. and 10:15 a.m.
kiddush lunch follows
Then...join us for a pool party at the Rabbi and Dan's home.

"Field Trip" to Beth Shalom B'nai Zaken Ethiopian Hebrew Congregation
Shabbat morning, June 15
NO SERVICES IN OUR BUILDING THAT MORNING.
Click here to learn more or respond.
Pride Parade

Sunday, June 30
Details TBA
PJ Shabbat
Friday, August 16
5:00 p.m. until 6:00 p.m.
Everyone is encouraged to come in your pj's -- adults too!
Pizza dinner - $5 per family
Respond by clicking here, no later than August 9 please.
Ongoing Programs
-Rabbi Newman Kamin'sTorah Study
You can attend remotely via Zoom online technology. Contact our office to learn more or sign up.
Mondays
12 noon until 1:00 p.m.
February 11 - April 29
No class on March 25.
-Current Events with Cantor Simon
Thursdays
12 noon


Sun, May 19 2019 14 Iyyar 5779